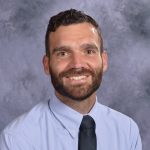 Application Process
Applications are accepted any time and placed in dated order upon receipt. Constituent (current MCS) families have priority enrollment until April 1st. HOWEVER, this does NOT prevent community families from applying. After April 1st, applying families will be contacted to set their enrollment appointment in the order in which their application was received. Interested parents are encouraged to apply early, to reserve their child's spot in the class.
Enrollment at Muskegon Christian is offered to children of parents without regard to race, nationality or ethnic origin.
Parents who desire to enroll their children at Muskegon Christian School should call the MCS office at 231-773-3221 or email us for more information and a personal appointment.
Once the application is received, an enrollment interview will take place with the prospective parents and the school administrator.
Tuition
Tuition Assistance
The legacy of Christian education is beyond academics. It's an endowment that parents give to their children; one that will affect your great-grandchildren and generations to come. It's an investment in their future.
At Muskegon Christian, we are committed to the idea that the cost of a Christian education should not be a barrier to a family that would like to give this gift to their children. Knowing that a Christ-based education can be financially difficult for some families, we have established a shared giving chart to ease the burden. Families pay either the tuition amount (which varies per grade level) or a percentage of their income, whichever is less, according to the guidelines set forth by the school. Please note that in most cases, the cost of tuition does not reflect the actual cost of educating your child each day. This difference, along with all of the financial assistance provided to our families is made possible by our many generous donors.
Another way to reduce tuition expense is by participating in the SCRIP program. MCS SCRIP is a volunteer-run program in which families purchase gift certificates through the SCRIP office to shop at local & national stores. The stores sell the certificates to the school at a discount. The school sells the certificates at face value to participating families and then credits their tuition account with the difference. Families considering Muskegon Christian School can start a SCRIP account at any time! We will hold your earnings in a "future family account" until they are ready to be used.
2020 – 2021 Tuition Rates
| Grade | Tuition |
| --- | --- |
| Kindergarten Explorers (Tues & Thurs) | $2,440.00 |
| Kindergarten (5 Days) | $6,100.00 |
| 1st – 3rd Grade | $6,100.00 |
| 4th – 6th Grade | $6,440.00 |
PRESCHOOL & PREKINDERGARTEN
| Number of Days | Half Day | Full Day |
| --- | --- | --- |
| 2 Days | $1,170.00 | $2,330.00 |
| 3 Days | $1,760.00 | $3,510.00 |
| 4 Days | $2,340.00 | $4,670.00 |
| 5 Days | $2,920.00 | $5,840.00 |