WAYS TO SUPPORT MCS
ANNUAL FUND
Every donation, no matter how small, can make a great impact in the lives of our students! Your support of the Annual Fund helps cover day to day expenses and help make tuition affordable to families seeking out a Christian education for their children. Perhaps you would consider sponsoring just one child, in full or in part, giving them the gift of an education at MCS. Every bit helps! For more information CONTACT US.
CAPITAL FUND
Every day at MCS, we are blessed by the facilities that our supporters have made possible. In the past few years, we have been able to update our lighting with more efficient LED lighting, upgrade the electrical supply to our server room for reliability, and replace the boiler and heat delivery system, and replace the roof. We are currently raising funds to replace original windows throughout the school to new energy efficient ones, carpeting some of the hallways and remodeling some of the classrooms. If you would like to learn more about these initiatives, please CONTACT US.
MUSKEGON CHRISTIAN EDUCATION FOUNDATION (MCSEF)
The Muskegon Christian School Education Foundation, Inc. was established as a separate 501c(3) with the purpose of providing capital independent of tuition. Interest from the investments of this organization is used to offset the difference between the tuition charged to families and the actual cost of education. With a balance of over $1.4 million, that really adds up! We are able to receive gifts in various forms including property, securities, life insurance, retirement assets and will bequests. By giving to the MCSEF, you give immediate assistance to our students today while providing financial stability for our future. That is a wonderful legacy!
MUSKEGON CHRISTIAN SCHOOL TECHNOLOGY ENDOWMENT (MCSTE)
Even if we can't know exactly what technologies will develop, we know that they will! In 2013, we established the MCS Technology Endowment Fund at the Muskegon Community Foundation to help plan for future technological challenges. Funds from this Endowment will be used in the future for upgrading computers, systems and software.
Utilize These Free Ways to Support MCS
Use our SCRIP Program
Donate gently-used items to DIBS! On Resale! (proceeds from this store are split between the West Michigan Christian Schools)
Donate Old Ink Cartridges
Collect Box Tops for Education
Make your Amazon purchases through Amazon Smile and choose Muskegon Christian School as your designated charity. Amazon will donate .5% of your purchases to MCS. CLICK HERE to update your Amazon account now.
Other Opportunities to Support
VOLUNTEER
There are many ways you can volunteer at MCS, including:
PPO Committee
Promotions Committee
Large scale mailings
Special events including the Auction and Golf Outing
Friday Prayers and Projects Crew
SHOP AT OUR RETAIL FUNDRAISING PARTNER STORES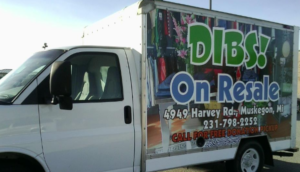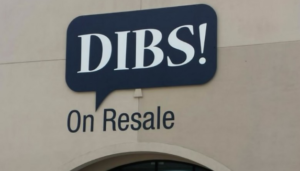 Retail fundraising is an innovative way for schools to raise funds for programs and tuition assistance.
Both located in Muskegon, DIBS! On Resale (1279 East Apple Avenue) and B2 Outlet Store (1638 Apple Avenue) exist for this purpose. DIBS! sells gently-used donated clothing, home goods, and furniture while B2 retails new name-brand clothing, shoes and home goods acquired from excess inventory from big box stores. Both stores offer deep discounts to customers, employ locals, and have been warmly embraced by the Muskegon community.
The DIBS! and B2 Outlet Store models complement each other. The income from DIBS! is a result of heavy volunteer support, product donations, and thrift-shoppers. B2 thrives on minimal volunteers and bargain shoppers. Both offer local consumers a wide array of product choices and price points.
Follow DIBS! and B2 on Facebook to stay in the loop regarding sales, volunteer opportunities, contests, and more.
Enjoy shopping in support of our five West Michigan Christian Schools!
CHOOSE TO SHOP AMAZON SMILE
AmazonSmile is a website operated by Amazon with the same products, prices, and shopping features as Amazon.com. You will see eligible products marked "Eligible for AmazonSmile donation" on their product detail pages. The difference is that when you shop on AmazonSmile, the AmazonSmile Foundation will donate 0.5% of the purchase price of eligible products to the charitable organization of your choice. Ready to sign up? It's easy! On your first visit to AmazonSmile, you need to select MCS as your charitable organization to receive donations from eligible purchases before you begin shopping. Then every eligible purchase you make at smile.amazon.com will result in a donation to that org. You can use your existing Amazon account for Smile and change the charitable organization any time. Questions? Here's an Amazon Smile FAQ.
Enjoy shopping in support of Christian education at MCS!
LIFT US UP IN PRAYER
Please pray for our school, our staff, and the entire PK-12 WMCS 5-school system, as we seek to use the resources we are blessed with to train up our students to grow in wisdom and in the knowledge of Him. Thank you!
Contact the Muskegon Christian School Development Department at 231-773-3221, ext. 110 or Email us to learn more about all the ways you can make a difference.
Muskegon Christian School is a 501c(3) non-profit organization and as such all gifts are tax-deductible and will be receipted.